.
After 25 years of designing and manufacturing model aircraftkits we have decided to put those models on hold because of a decline in thenumber of people building aircraft from traditional kits. However, this hasgiven us the opportunity to develop a new series of wooden display kits aimedat a broader market. With that thought in mind we have decided to start theball rolling with something very British and very iconic, namely one of the GreatWestern Railway's fabulous express locomotives.
This model is huge! For those of you that are used to Hornby00 Locomotives being the accepted "normal " size, then now imagine the same atover three feet long!
The kit is also much simpler than our aircraft kits and willcome with a pre-built wooden boiler and all of the other parts are jig tabbedto fit together quickly, without the need for a plan. Build times will vary butfor most we are probably looking at ten to fifteen hours.
Our model currently depicts "Pitchford Hall " which has justreturned from a major overhaul and is already running at the Ongar and EppingRailway . https://www.youtube.com/watch?v=FuzoGcldVlo
We were invited by the Railway to visit the full size andthey were most helpful with constructive comments. There will be more picturesof the model and the full size in the next few weeks.
The wooden kits will be released in a few weeks. Anyoneinterested should leave their details on our website enquires page.
News from warbirds
News update from Warbirds .

...........................................................
New!! Brushless Motor for the Warbirds Spitfire.
In order to save you experimenting , we have done all the hard work in advance.
The new WARBIRDS Spitfire kit has been designed around this motor's dimensions, so it will fit right in with just four screws.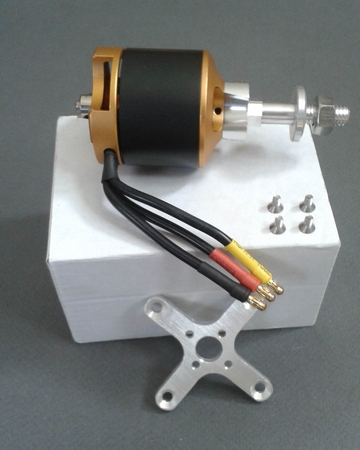 All this for a price that is half of some motors at just £33.99 Check it out in the Brushless Electric Motors section of our Online shop.